Shop New Hyundai Kona N Line For Sale in Mansfield, Oh
Shop for Your Perfect Hyundai Kona N Line in Mansfield, Ohio
Here at Graham Hyundai, we love the Hyundai Kona N Line vehicles we have available here in Mansfield, OH, and as a result, we would love to share what we know about them with you. Here's some information about these vehicles to aid in your research so that you can make an informed decision.
What's New?
In the most recent model coming up, the standard features include a redesigned exterior. The manufacturers have also added extra power to the engine and more of a sport theme to the N Line version. This means there's plenty for Marion, OH and Wooster, OH customers look forward to this year if you check out one of our Kona N Line models.
Performance
The new Kona is known for its smooth ride this year. The "N" designation, in general, is the performance focus model, so this is the vehicle you want if performance is the characteristic you care about the most. For a Subcompact SUV with a sporty feel, the N Line option has better than average acceleration and excellent handling. This Kona trim line is known for gripping the road well as it moves through turns, and it usually has little trouble maneuvering, making it easier for you to maintain perfect control.
Upshifts are generally nice and smooth, and the vehicle was designed for performance, so it shouldn't be surprising that these vehicles on our lot are easily one of the best drives for their class.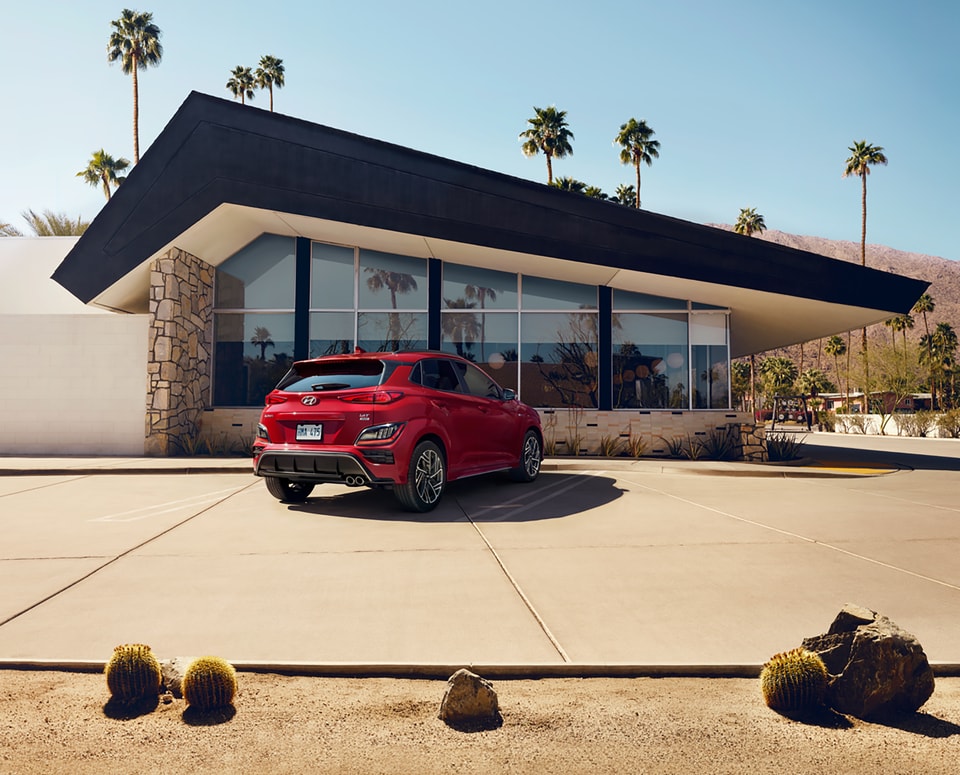 Safety
Most vehicles, though not all, have blind-spot monitoring and rear cross-traffic alert. Blind-spot monitoring can save your life since what you can't easily see often causes accidents. The cross-traffic option can make it much easier and safer to back out of spaces since you'll know what's behind you.
Other options include airbags for the driver and passenger, of course, and side curtain airbags for both the first and second row. Some options will have the Lane Keep Assist to avoid accidentally drifting out of your lane, which can be dangerous unless you have a warning. Some options have LED brake lights as well. These vehicles have several options for great safety features. You also have the automatic high beams to ensure you have enough light to see by when it's too dark outside otherwise.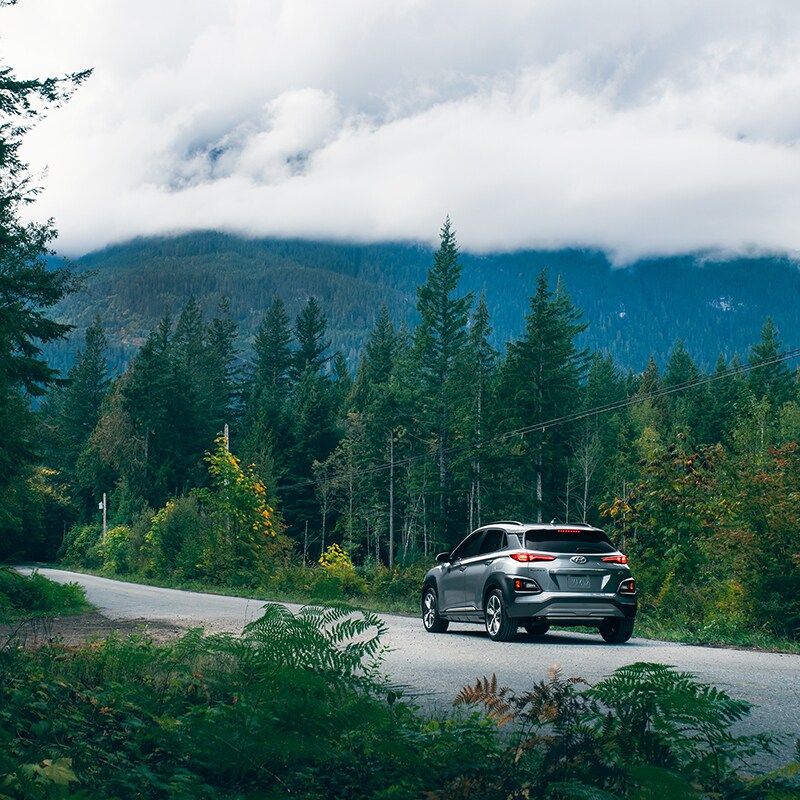 Tech
The Kona N Line has many excellent tech options available depending on the vehicle, including options like an Infinity sound system. You can get a high-quality navigation system built-in so that you can always have guidance for how to find where you're traveling. It has turn-by-turn prompts to follow the system easily, and the display is nice and big to make this easier. You have options for Apple CarPlay as well as Android Auto integration for your phone too.
Another impressive tech feature is that wireless connectivity is standard. These vehicles comes with features and diverse options for technology.
Buying Your New Kona N Line
If you'd like more information about getting into the driver's seat of a new Kona N Line vehicle, make sure you reach out as soon as you can. The sooner you contact us, the sooner we can make sure that we find the vehicle with the exact options that you want for your Hyundai. On the other hand, you can also visit us at our Mansfield, OH location, and we can then show you what we have available directly to see it for yourself. Whether you're in Elyria, OH or Norwalk, OH, stop by today!
Hours
Monday

9:00AM - 8:00PM

Tuesday

9:00AM - 6:00PM

Wednesday

9:00AM - 6:00PM

Thursday

9:00AM - 8:00PM

Friday

9:00AM - 6:00PM

Saturday

9:00AM - 4:00PM

Sunday

Closed